HADO Music CD

The Four Seasons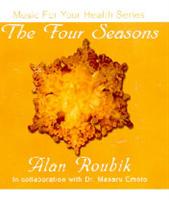 Music For Your Health Series (Alan Roubik) For boosting the Immune System and assisting in pain relief

This CD was the first of its kind, proving in a laboratory that music can indeed be scientifically created for therapeutic application. It is a musical blend of various acoustic instruments, featuring cutting edge recording technology and top studio musicians (as is applied to every proceeding recording by Alan Roubik).
Also known as "HADO MUSIC SERIES 1"

WATER CRYSTAL PHOTO FEATURED IN MASARU EMOTO'S "MESSAGES FROM WATER, Vol 1"